AAA ASBESTOS ANALYSIS INC. IS A VETERAN OWNED & OPERATED COLORADO STATE CERTIFIED ENVIRONMENTAL CONSULTING FIRM.
PROJECT DESIGNERS & AIR MONITORING SPECIALISTS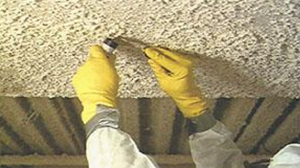 Honor, Commitment & Dedication to Duty is implemented with exceptional professional services & state of the art environmental procedures.
We provide Immediate 24/7 response, Asbestos Testing & cost effective solutions to "the People We Serve."
We are State Certified in Building Inspection, Project Management, Onsite Air Monitoring, and Material Testing Onsite.
We collaborate with Asbestos Industry Experts including State Certified General Abatement Contractors, State Certified Abatement Supervisors & Workers & NVLAP approved Laboratories. We assist & educate our clients "every step of the way." We protect our clients' interests by providing Environmental Solutions that comply with State & Federal Guidelines & Regulations. "Our Passion is Our Clients Satisfaction."